SAT Subject Test in Modern Hebrew Tutors in Silver Spring, MD
Results 1 - 6 of 6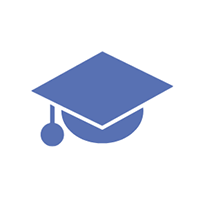 Matthew A.
Private SAT Subject Test in Modern Hebrew tutor in Washington, DC
University Tutor
5
Matthew A.
Education
Washington University in St. Louis - BA, Spanish , Georgetown University - Masters, Public Relations and Corporate Communications
Experience
Parents are always my partners in the tutoring process, as they are especially helpful in identifying where the student needs help.After I have tutored students, they will be able to do more than recite the material . They will have developed a sincere appreciation for the...
Education
All of our tutors have been educated at Oxford and Cambridge. We specialise in helping US students reach their highest potential by...
Experience
This includes helping to write personal statements, preparation for admissions exams and interviews . 10th Grade, 10th Grade math, 10th Grade Reading, 10th Grade Writing, 11th Grade, 11th Grade math, 11th Grade Reading, 11th Grade Writing, 12th Grade, 12th Grade math, 12th...
Education
I have been teaching for the last 12 years in universities across the globe. I have tutored students how to program in different...
Experience
THE revisions and feedback system has an impressive level of response time . For me, writing services are not just business . I provide help for educational assistance to make you proceed academically . PhD, M.Sc ., B,Sc . Proficient in academic writing,...
Education
Club Z! Tutors: In-Home & Online Club Z! Tutoring has over 400 franchise locations helping students succeed every single day. Our...
Experience
Plus, the same tutor will teach the child every time so that rapport can develop . Teaching Style: Our tutors are matched with your student based on his/her preferred learning style . Our tutors are effective because they understand the personality, interests, and...
Education
University of Illinois Urbana Champaign, B.S. Chemical Engineering 2016
Experience
Online tutor at instaedu.com: https://www.chegg.com/tutors/online-tutors/Simon-B-73238/ Linkedin: https://www.linkedin.com/profile/view?id=233253317 10th Grade, 10th Grade math, 10th Grade Reading, 10th Grade Writing, 11th Grade, 11th Grade math, 11th Grade Reading, 11th...
Education
Major in Communication
Experience
I would love to provide you guys with some reviews upon request. And still, I offer your first FREE/NO OBLIGATION session . With my 12 years of experience, you can't go wrong ! - The procedure is the least difficult one there is ! Please give me an answer to this...