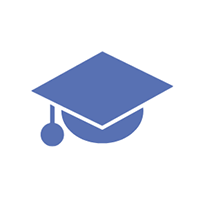 Kate L.
Private tutor in Silver Spring, MD
Education
M.Litt in Art History from University of St. Andrews in Scotland B.A in History/Art History from Trinity Washington University (Phi Beta Kappa, Magna Cum Laude - GPA 3.8)
Experience
I grew up in the Washington DC area and am a lifer alum of Stone Ridge in Bethesda, MD. I have been living in New Orleans, LA for the past 2 years before moving back to the area to pursue another Master's degree. I received my B.A in History/Art History from Trinity Washington University, here in DC, where I earned membership into the Phi Beta Kappa Honor Society and graduated Magna Cum Laude. However, I began my college experience at St. John's College in Santa Fe, NM before transferring to Trinity to focus more on History instead of the Great Books Program of St. John's College. It was at St. John's that I learned to discuss primary sources, understand difficult texts, and to write a well rounded paper, skills which have been instrumental in my academic career. I recently graduated from the University of St. Andrews in Scotland, known as the best Art History program in the United Kingdom, with a Master's in Art History. Currently I am working on my second Master's degree from George Washington University in Museum Studies. I have worked with children ranging in age from 7 to 18 at several private schools in the Washington DC area, mainly as a substitute teacher but also as a tutor. I was also a tutor during my undergraduate and graduate work for underclassmen that needed help with art analysis, history, writing, reading, and other related subjects.
Availability
Any day at any time
Can Meet
Up to 25 minutes away at my regular hourly rate
Hobbies
In my spare time I love to read and write. In fact I almost chose English as my academic path before deciding on Art History and History as my focus. I have an intense love and understanding of Shakespeare especially but will read books from any genre presented to me. I am an avid traveler, having lived in Cairo and Scotland at different points in my life. I also have been to different parts of Europe, Morocco, and throughout the United States with equal enthusiasm. Although I do not feel qualified enough to tutor anyone in another language, I enjoy learning them. I am currently working on furthering my Arabic, French, and Japanese skills but also have some knowledge of Latin and Ancient Greek.
Show More
Inquire About This Tutor
Thanks!
Most tutors respond within 48 hours.
Feel free to contact other tutors while you wait.